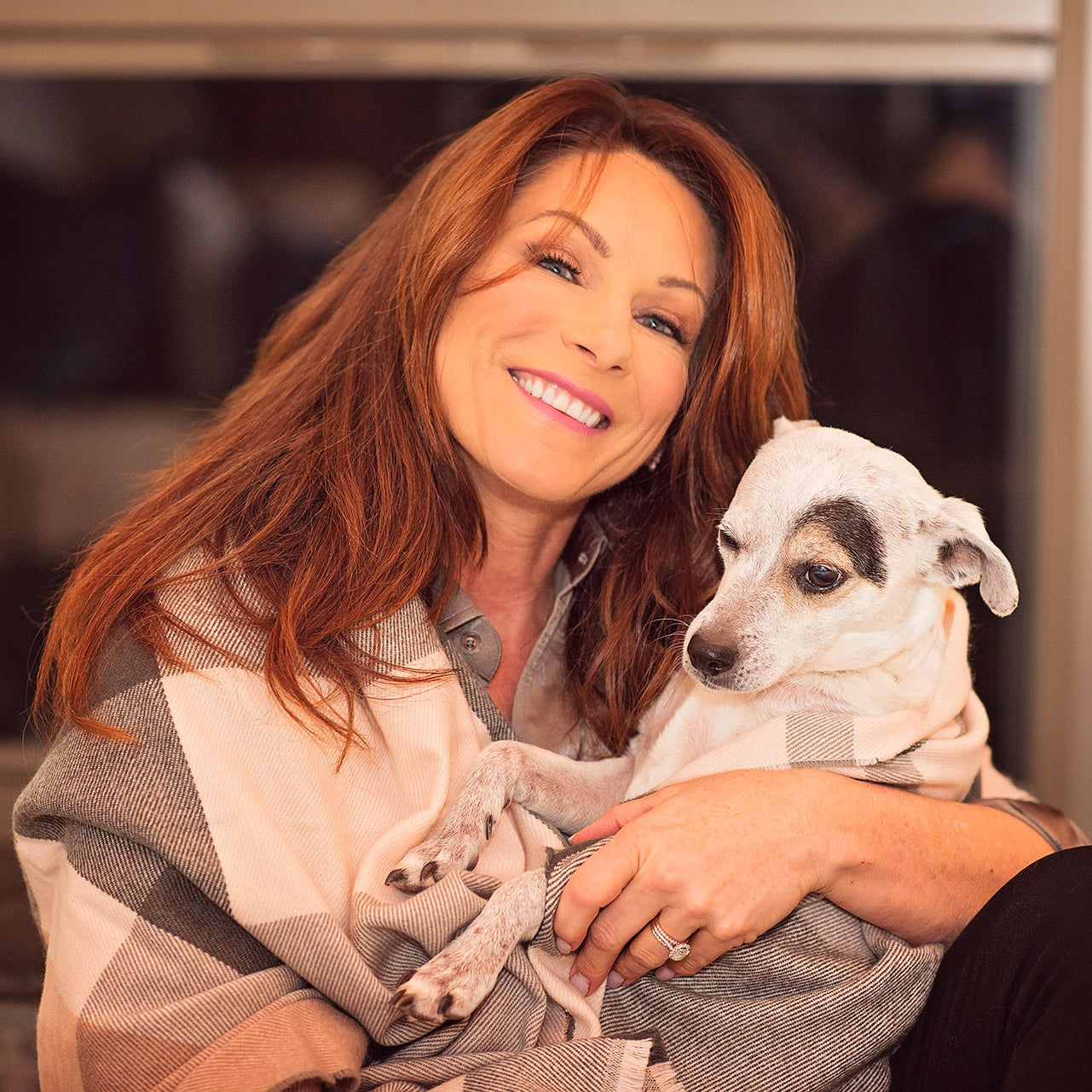 Inseparable Since 2009
Bella & Melinda have been inseparable since 2009 when they fell head over tails in love at first sight.
Ciao Bella, the official taste tester and mascot of PetCakes, is a deaf Jack Russell and Italian Greyhound mix who loves her sticks and snacks.
Melinda is CEO of Lucky Paws, LLC, creator of PetCakes and YumYum Bones, healthy treats for dogs and cats.
Melinda is also the author of the popular culinary canine cookbook Paws & Brunch. She loves to partner with pet nonprofits to promote animal welfare.
Press Information
What Drives Us
Passion

We are passionate about the health and well being of your beloved animals. We promise to always use healthy, human-grade ingredients that are sourced here in the USA. We will never add wheat, corn, soy, processed sugars, salts or preservatives to our mixes.

Purpose

We are committed to giving back to our community in many different ways
but with one easy standard, 10% of all sales will go to a pet charity. Whether it is a national or local charity, we are giving back at all levels and with transparency.

Partnerships

We are dedicated to improving pet health and wellness by creating long
lasting partnerships with the community both locally and nationally.

Award-Winning
PetCakes Celebration line won Global Pet Expos Best New Product of the Year 2016. Featured in various magazines and publications as a top pick and chosen as one of the gifts in the coveted "Hollywoof" swag bag, PetCakes has quickly become the new "it" product. Pick up a box and let the fun begin!